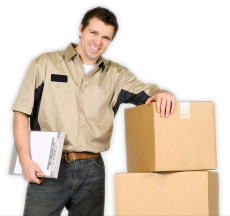 When you need something delivered quickly, there's no time to waste in calling One Hour Messenger, Inc. From mail carrier services to same-day delivery across the state, we make your package our priority. With tracking, delivery confirmation, online bill pay and more, we offer you the modern solutions you need to connect the dots on your urgent delivery.
Plus, our proven 97% rate of on time performance percentage and outstanding customer satisfaction history reinforce our strong business practices of integrity and dependability. If you're in the Gilbert, Mesa, Phoenix, or Chandler, AZ areas, contact us today!
If your needs and inquiries are urgent, don't wait! Please call us right away at (480) 497-4696 to discuss the vast capabilities of One Hour Messenger, Inc.